Welcome to our Filehub.

Important: The download link is displayed in the receipt after the invoice is paid.

Have fun printing and building, and don't forget to post a make!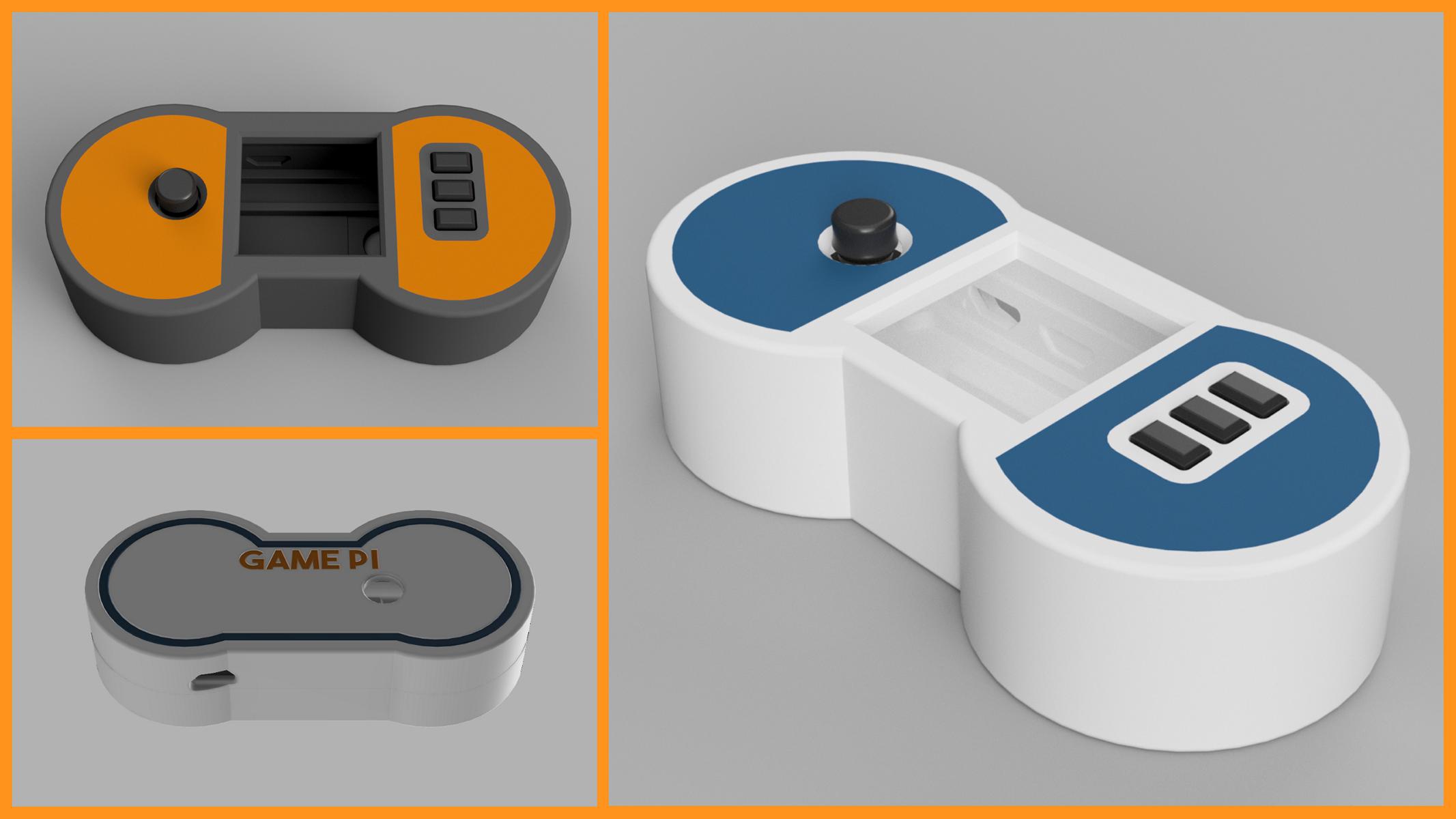 Gaming Pill - SeedSigner Case
Is this, plausible deniability? Yes officer, it's a gaming console, obviously. The gaming Pill is a derivative of the Rugged Pill and intended for use with the Zerocam. Print with 0.2 mm layer height and 2 perimeters for best results. New bottom version with SD-card slot added.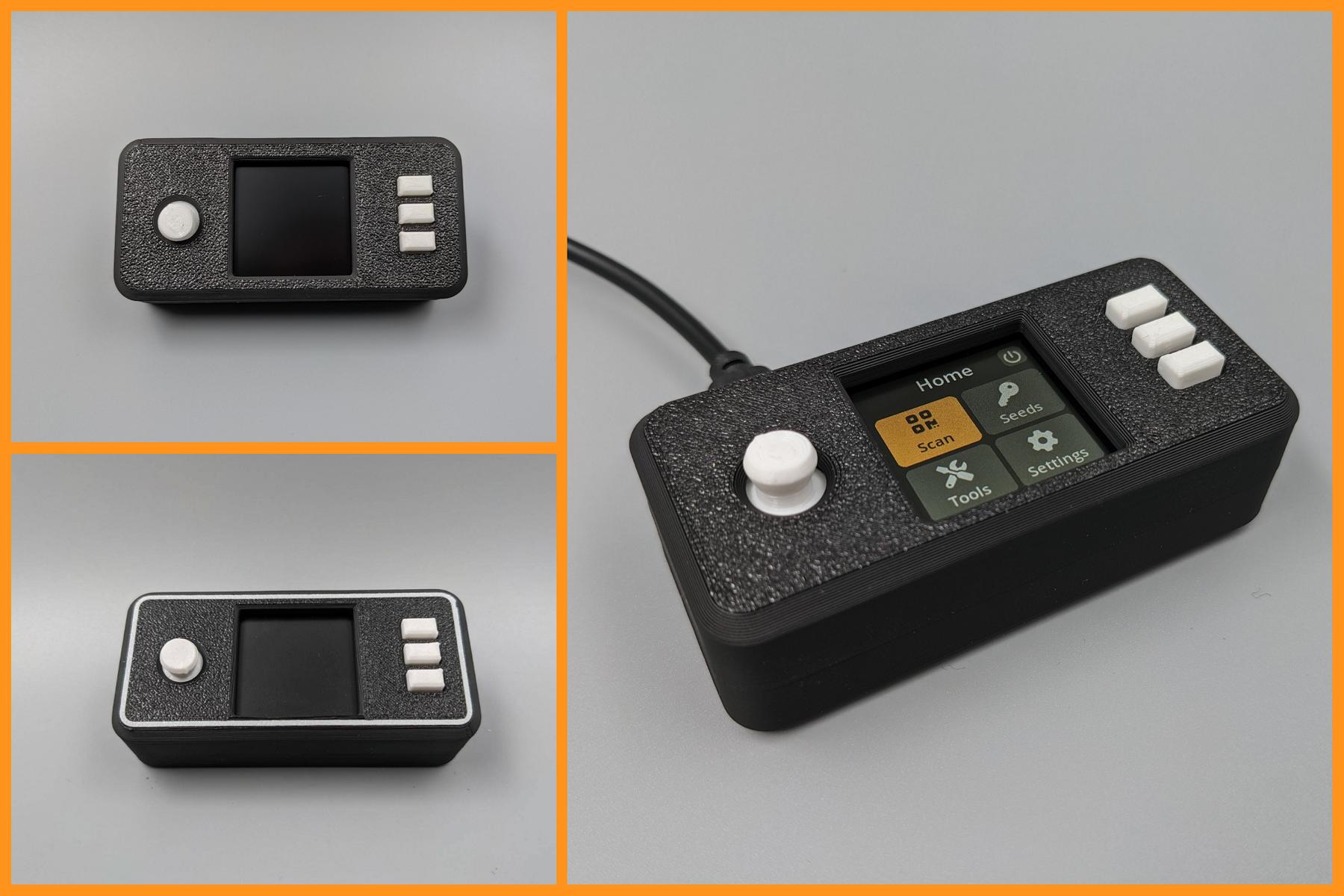 Rugged Pill - SeedSigner Case
Single extruder and MMU Versions included. Print the Thumbstick and Buttons from TPU (98A) for the best handling experience. For the MMU version, use 0.2 mm layer height, as the model is designed to have three colored bottom layers. A word of caution, the Rugged Pill is a tight fit, I highly recommend watching this very short video on how to assemble it without any accidents.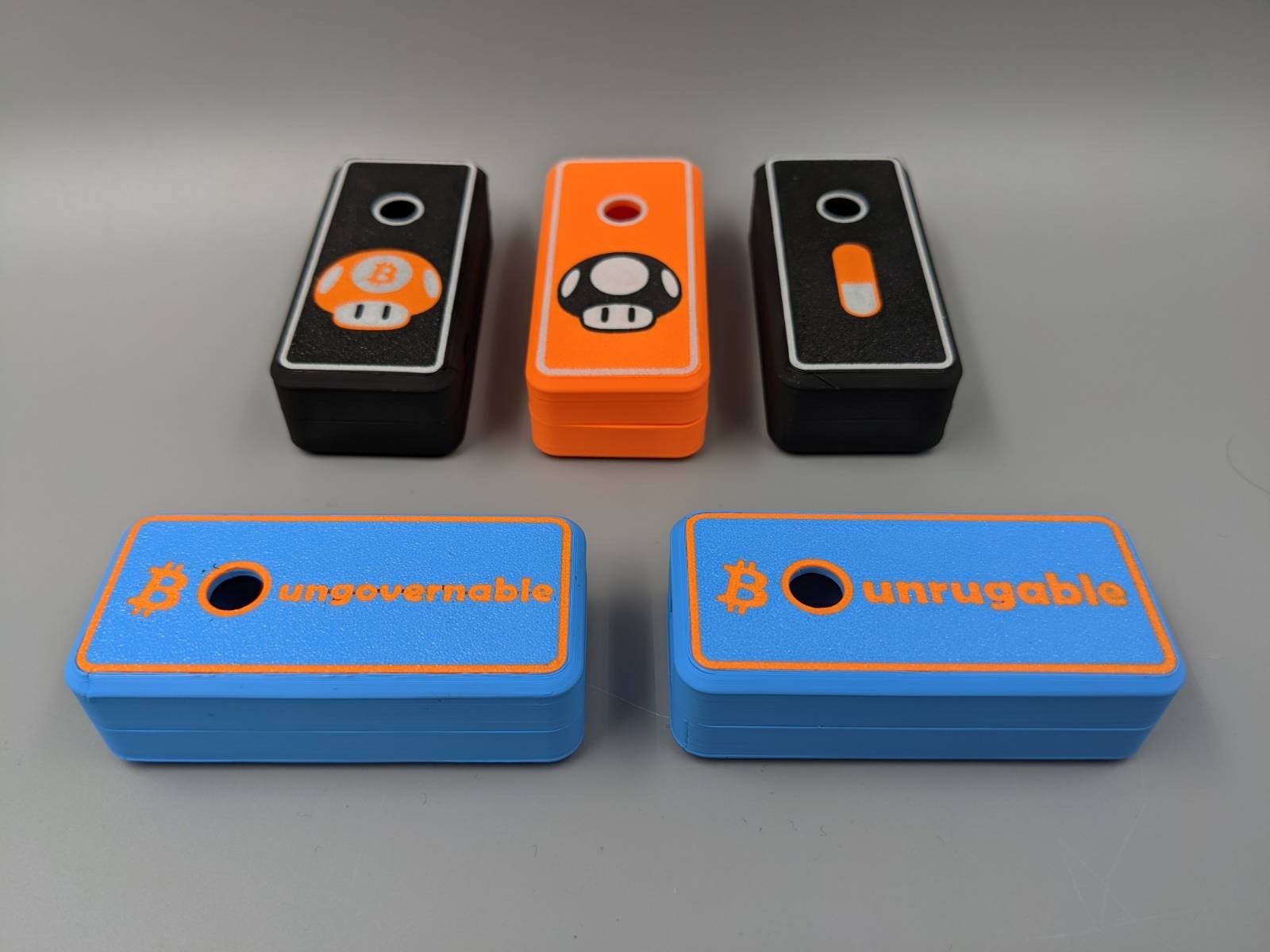 Rugged Pill - Multicolor Motives
Different Motives for MMU printing.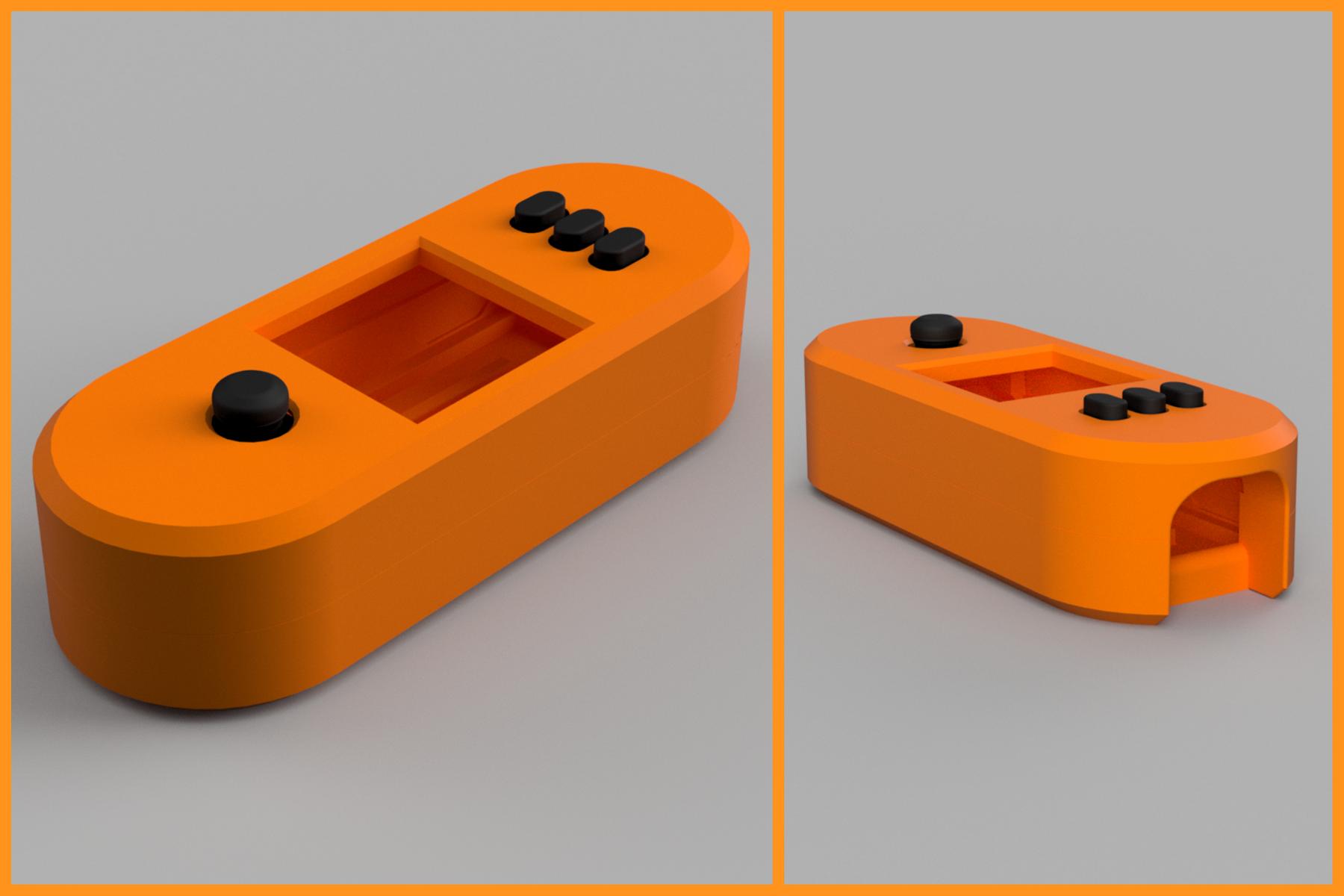 Orange Pill Mini
The orange pill SeedSigner case, recreated for use with the smaller zerocam, also offers access to the micro-sd card.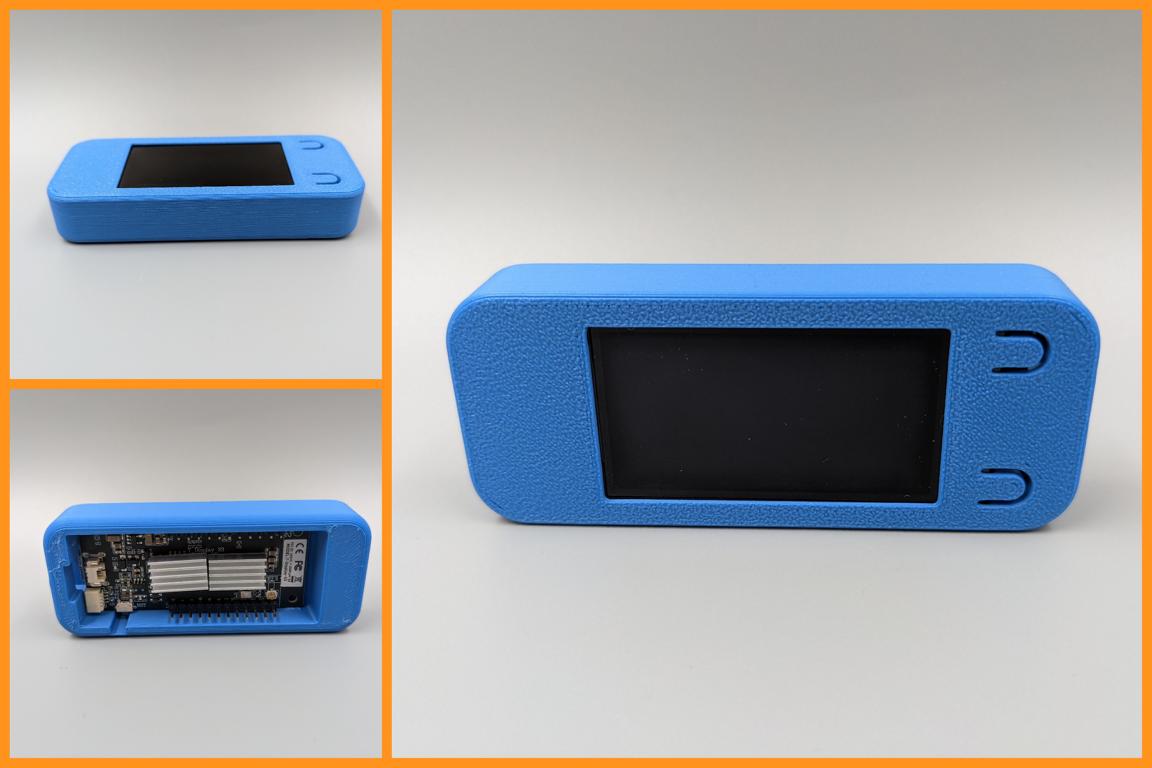 Minimalistic NerdMiner Case
A minimalistic NerdMiner/LilyGo T-Display S3 case. Print face down without supports. Insert the Display at an angle on the USB-C side, then lightly press down the other end to snap it into place. Don't press on the display, it's fragile.